Your World is Our World
Martin is the founding partner of JAT. Over the past 12 years Martin has advised and coached hundreds of judicial and silk applicants. He has advised clients seeking appointment to every level of the judiciary, from the magistrates to the Supreme Court.
The vast majority of Martin's clients are referrals. He is known for his down to earth, very direct approach and ability to meaningfully engage with clients over strategy, tactics and suitable examples in the way that only an experienced lawyer could do so.
Martin practiced at the bar from 1990 until 2005, specialising in Judicial Review.  Consistently recommended in Chambers and Partners and the Legal 500 as a 'leader in his field', and finalist for the 2004 Human Rights Lawyer of the Year, Martin appeared in a number of high profile cases, several of which went to the House of Lords and European Courts.
Throughout his career at the bar, Martin trained other lawyers on behalf of various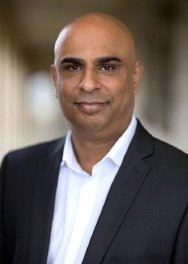 professional organisations, in his specialist fields. Martin is qualified in a range of communication and human performance disciplines including Neuro-Linguistic Programming (NLP) and body language and has  expertise in Performance Psychology, Neuroscience and stress reduction techniques including meditation and breathwork.
Martin works with senior professionals in the UK and USA helping them to perform better under pressure, manage stress, increase focus and convert fear into fuel.
Martin's clients include silks, senior partners, heads of chambers, judges, military personnel, business owners, athletes and politicians.
Martin is the author of 'Heres' the Pitch'  and the host of The Outperform Show where he interviews individuals working in the human performance space from British Special Forces Operators and Navy SEAL's to the editor of The Harvard Business Review and Neuroscientists.
CLIENTS SAY...
Illuminating and invaluable.

High Court Appointment
I was succesful and I just wanted to write and thank you for what I thought was a tremendously skilled and focussed training package that was comparatively easy to implement in a practical and meaningful way.

2012-2013 Silk Appointment
After a year of 7 interviews and no offers your coaching helped me obtain 3 offers this year. I simply cannot thank you enough

2013 Training Contract Applicant
After two attempts without success, I was despairing. Your help made all the difference.

Circuit Appointment