Your Image Plays a Key Role in How You Are Perceived
Less than 10 seconds is all it takes for someone to gain a perception of who you are which affects their impression of you and how they engage with you.
The choices you make regarding your appearance and personal presentation play a pivotal role in the impression you make on others and can monumentally affect your legal career.
Appropriate clothing and accessory choices, chosen well for the situation, your position and your personal characteristics say a lot about you and your credibility.
This is particularly important at interview, where you have a limited time to positively impact the interviewer or panel. A negative first impression takes a while to overcome and may not happen. Having that competitive edge is essential and your personal image is a key part of that.
Day-to-day, the attention paid to your appearance, especially appropriateness to your position will have a continual effect on those you are engaging with. It really will make the difference on how you are viewed and your personal credibility.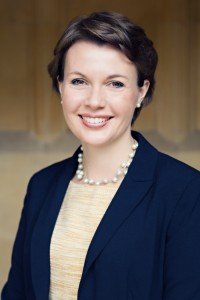 Joanna Gaudoin provides image services tailored to JAT clients. She is an expert in professional image and impact at interview; helping her clients know what to focus on to ensure they are confident in how they present themselves and make the appropriate, positive personal impact. Just spending a few hours of your time with Joanna will enable you to positively impact your personal image and communicate your confidence and credibility.
Joanna was personally recommended to me to help me with my work on self-image. I was in a protracted, competitive directorship selection process; I felt I needed help to present myself appropriately, to look professional and feel confident while remaining authentic. I spent an enjoyable day with Joanna covering many aspects of style, colours and appearance. It was so relevant, practical and helpful, and the skills learnt have been easy to implement into everyday life.I already I feel I have made great improvements and I have received unsolicited compliments within my workplace.
Alison G, Finance Director
Sessions are tailored to your situation and role but detailed discussion and analysis include focus on the following areas:
Determining the appropriate colour tones according to your personal features and demonstrating how to combine colour tones effectively for appropriate impact
Style analysis to provide advice on necklines, cuts, lengths and accessory choices to create the right look
For women, advice on appropriate make-up colouring and techniques for a polished, professional look
Grooming and hair styling recommendations
Contact Jenny at coaching@jatc.co.uk for more information.
CLIENTS SAY...
Illuminating and invaluable.

High Court Appointment
I was succesful and I just wanted to write and thank you for what I thought was a tremendously skilled and focussed training package that was comparatively easy to implement in a practical and meaningful way.

2012-2013 Silk Appointment
After a year of 7 interviews and no offers your coaching helped me obtain 3 offers this year. I simply cannot thank you enough

2013 Training Contract Applicant
After two attempts without success, I was despairing. Your help made all the difference.

Circuit Appointment